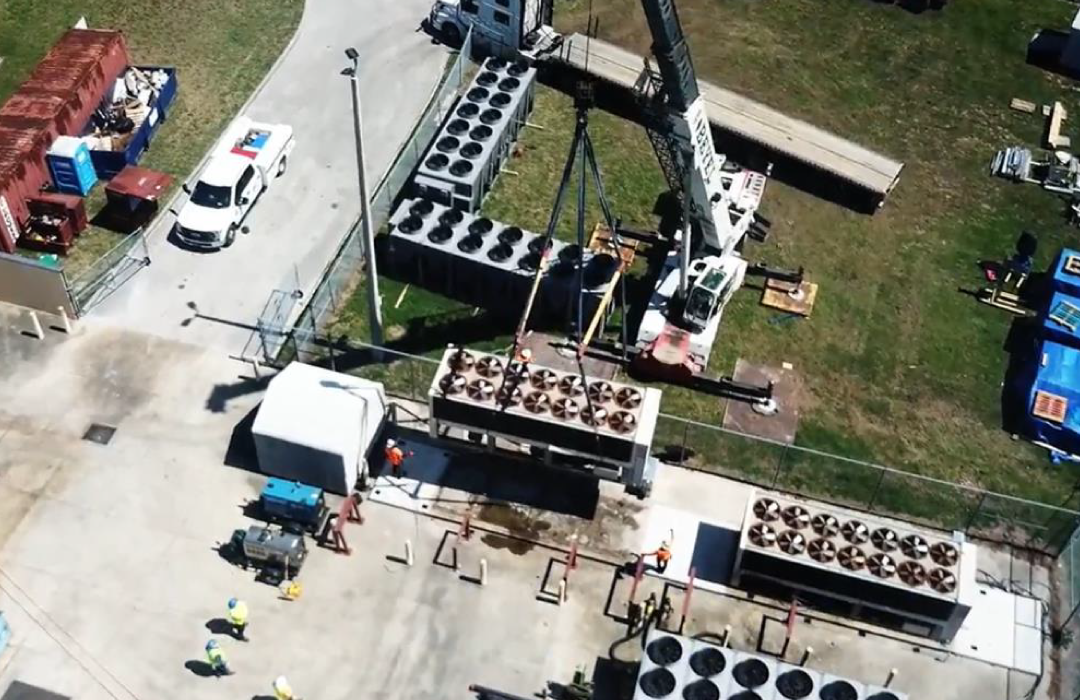 Coastal Mechanical was awarded the 2021 ABC Excellence in Construction Eagle Award.
This project included a complete mechanical equipment overhaul consisting of removing 2 original chillers and installing 2 new 225 ton chiller units.  All four units were removed and replaced on the same day.  On a 63 day schedule, this challenging job was executed to perfection with removing and reinstalling 150 pieces of equipment, associated piping, and duct work. This was all done with zero accidents and completed in plenty of time for the new school year.
Installation of Chillers
Installation of Air Handlers
Start-Up for VFDs and Chillers
FCUs
Zone Sensors are included with controls
Removal and Replacement of FCU insect Screens
VAVs
VFDs
Pumps and Accessories
Chilled Water Piping System
Condensate Piping System from Mechanical Equipment to floor drain, provided by others
Exhaust Fans and Curb Adaptors (Qty. 33)
Removal and Replacement of Duct Heaters (Qty.6)
Ductwork and Accessories
Fire, Smoke, Fire/Smoke Dampers as shown on mechanical drawings
Grilles and Diffusers
QBC Temperature Controls
All zone sensors for DDC devises are covered in the building automation scope of work
HVAC Insulation
Test and Balance
Chemical Treatment
$150 Pre-Test of the Hydronic Water
System to be performed by R2J Company
Quick Facts
Type: Lump Sum
Size <$2M
Contract Value: $1,936,543.00
Duration: 63 days
95% Self-Preformed
Replaced 150 pieces of equipment, associated piping, and duct work with zero accidents and no delays to the school year.